Best diving spots on Bonaire
Bonaire is the perfect diving destination. It is not for nothing that Bonaire is called Diver's Paradise! Why? The diving spots are protected against currents, which makes Bonaire one of the best places in the world to obtain a new certification. Bonaire is also outside the hurricane zone, so the coral is never affected. To further protect the coral reef, some diving locations on Bonaire are marked with a yellow stone with the words "enter" and "exit". This way one tries to unburden the coral as much as possible. The island has over 60 diving spots and is home to beautiful coral reefs and colorful tropical fish. Discover the best diving spots of Bonaire for your diving vacation in this blog.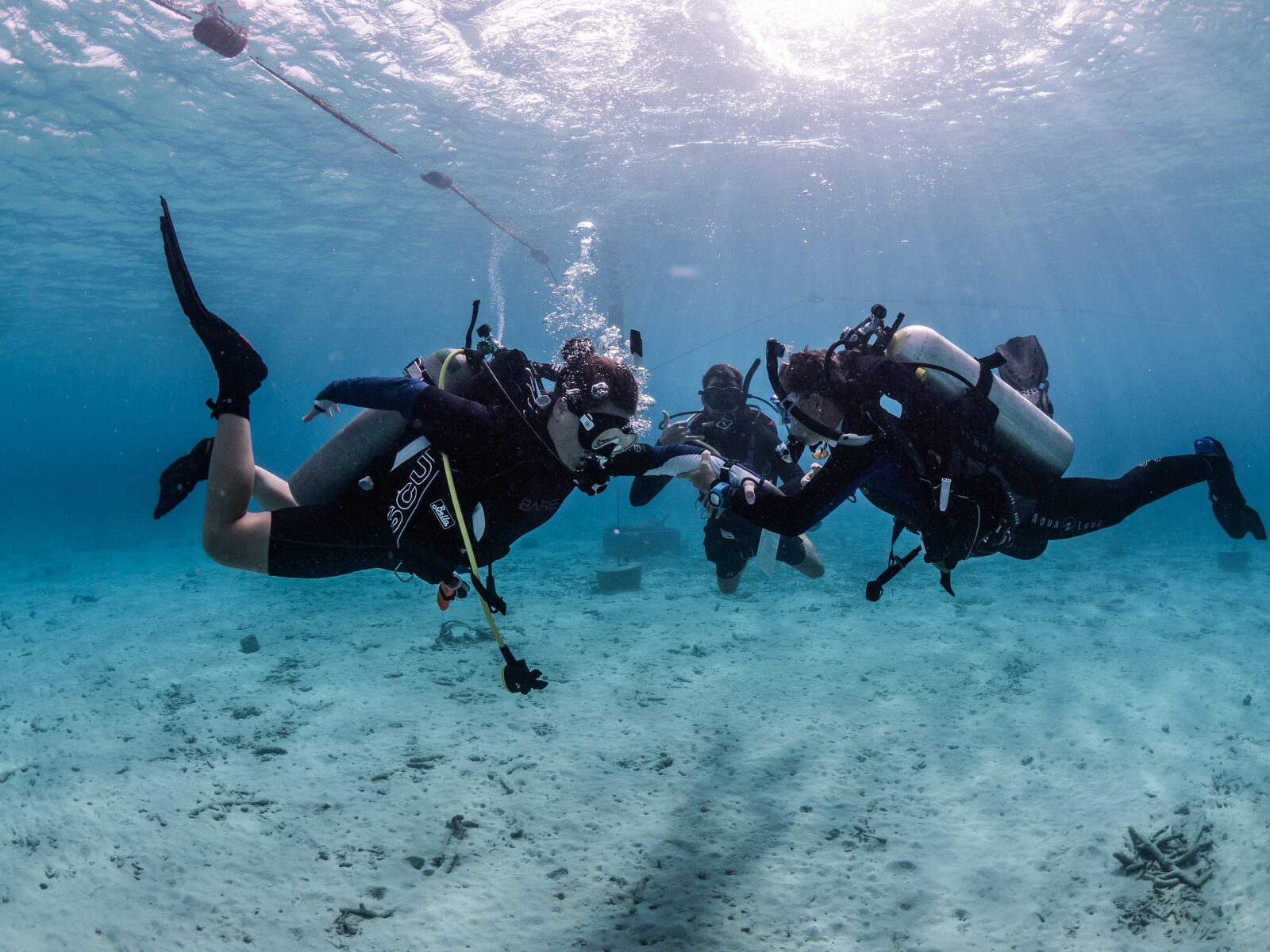 Kapata is one of the most beautiful diving spots on Bonaire. It is located in the north of the island, 13 kilometers from Kralendijk, and is located on the former Karpata plantation. This diving spot is popular for its good visibility and beautiful underwater panoramas. It is also the ideal place to spot turtles. Karpata can be reached through a shore dive or boat dive. Boat divers can use a yellow buoy located by the reef so they don't have to anchor. Shore divers reach the beach through a few steps. There is a large concrete slab there, the best entry point for diving. Once under water, you quickly move over a hilly underwater world with beautiful coral formations.
Located in the south of Bonaire on the west coast is Hilma Hooker. At this diving location it is possible to make a wreck dive to the sunken Hilma Hooker, a cargo ship over 70 meters long that lies close to the shore. The deepest point lies at 30 meters. It is the only wreck dive on Bonaire at recreational depth. Entering the wreck is possible if you are a qualified wreck diver. But even just exploring the wreck's exterior makes for a great dive.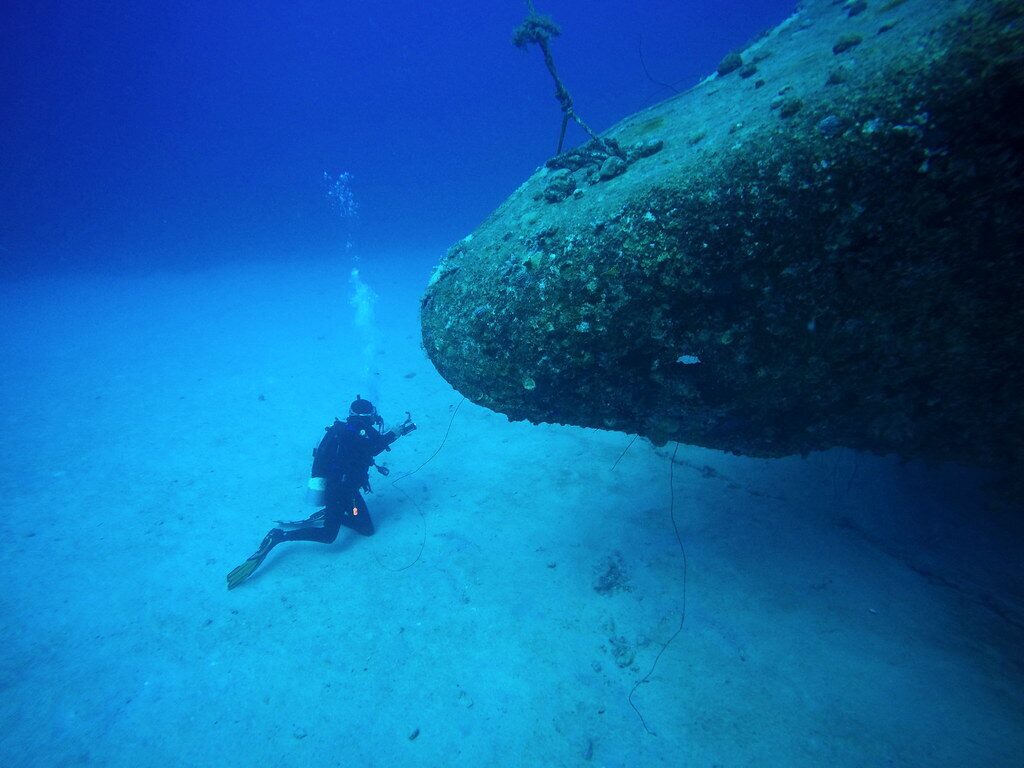 White Slave is also one of the best and most beautiful diving spots on Bonaire. The diving spot is located on the southwest coast near the former slave houses. At White Slave, you will dive on a sandbar, which is home to large eagle rays and Atlantic rays. The start is rocky and you have to swim quite a distance to the reef. However, you will be rewarded with an underwater world with a variety of corals. In addition to corals, you will also find turtles, surgeonfish and schoolmasters at this diving location on Bonaire. The reef is a beautiful combination of hard and soft corals.
A diving spot on Bonaire you should absolutely see is Zoutpier, also located in the south of Bonaire on the west coast. Not necessarily because of the reef, but because of the large schools of fish that shelter under the platforms. The Zoutpier has a great attraction for many fish species, such as snappers, grunts, schoolmasters, mackerel, often barracudas, and sometimes an octopus or a scorpionfish. Good to know: if there is a boat, it is not allowed to dive.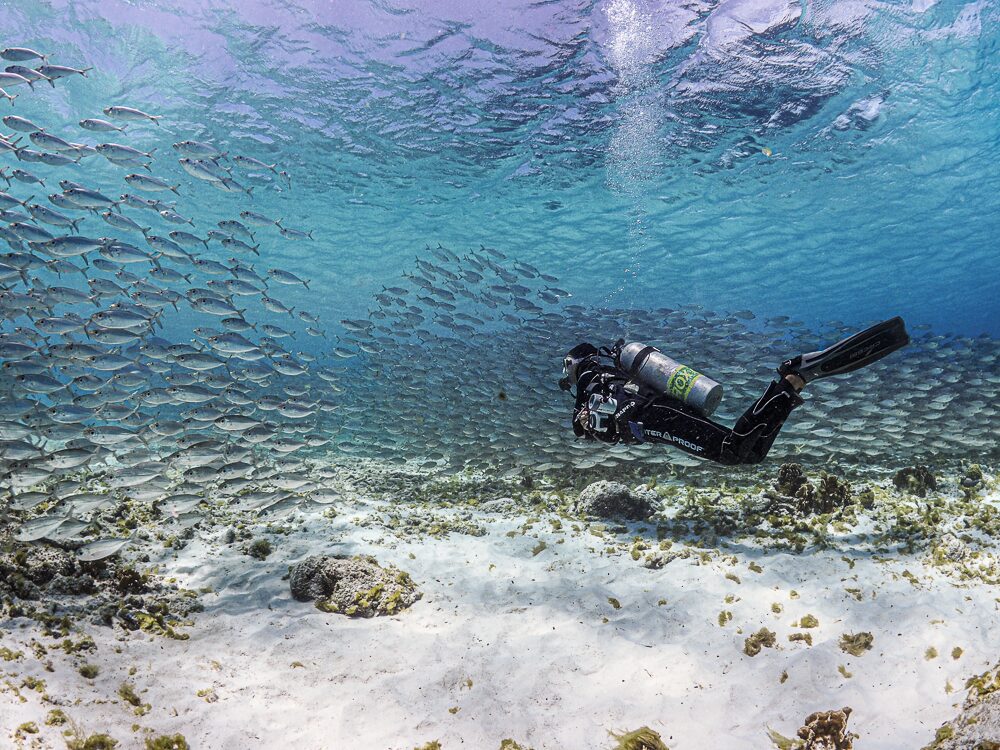 1000 steps is located in the north on the west coast. This diving location on Bonaire is located at the bottom of a beautiful cliff that can be reached by stairs; in reality 72 steps. The entrance to the diving spot is easy and, once on the sand, you can easily dive to the colorful coral formations that can already be found in shallow water. This also makes it a suitable place for snorkeling. Please note that the "1000 steps" after a strenuous dive are a challenge to climb with all the diving gear.
This diving spot on Bonaire is located near the southernmost tip of the island. Vista Blue consists of a shallow plateau that extends to a depth of about 9 meters. The place is popular because of its soft coral gardens. The reef wall itself slopes down steeply and is densely vegetated with swaying soft corals. While diving, you will encounter butterflyfish, emperor fish and sea bass. It is also possible to spot barracudas, mackerel and stingrays.
Spending the night at Bonaire Resorts
Would you also like to discover all these diving locations on Bonaire? Then combine diving with a vacation at Bonaire Resorts. Our resorts are located on or near the beach and have comfortable apartments. Everything you need is present. Would you like to learn to dive? One of our resorts, Resort Bonaire, has its own diving school where you can take diving lessons and take diving excursions. Discovering the best and most beautiful diving spots on Bonaire you do from Bonaire Resorts.
Read our other blogs too ⤵️