Hiking on Bonaire: our top 5 hiking routes
You won't expect it, but having over 300 kilometers of nature paths makes Bonaire very suitable for hiking. There is a lot of peace and quiet on the island, and you can find beautiful nature.  Not just below but also above the water there is plenty to discover.   The south of Bonaire is flat, but as you head north, it becomes more and more hilly. This walhalla will leave hiking lovers wanting for nothing.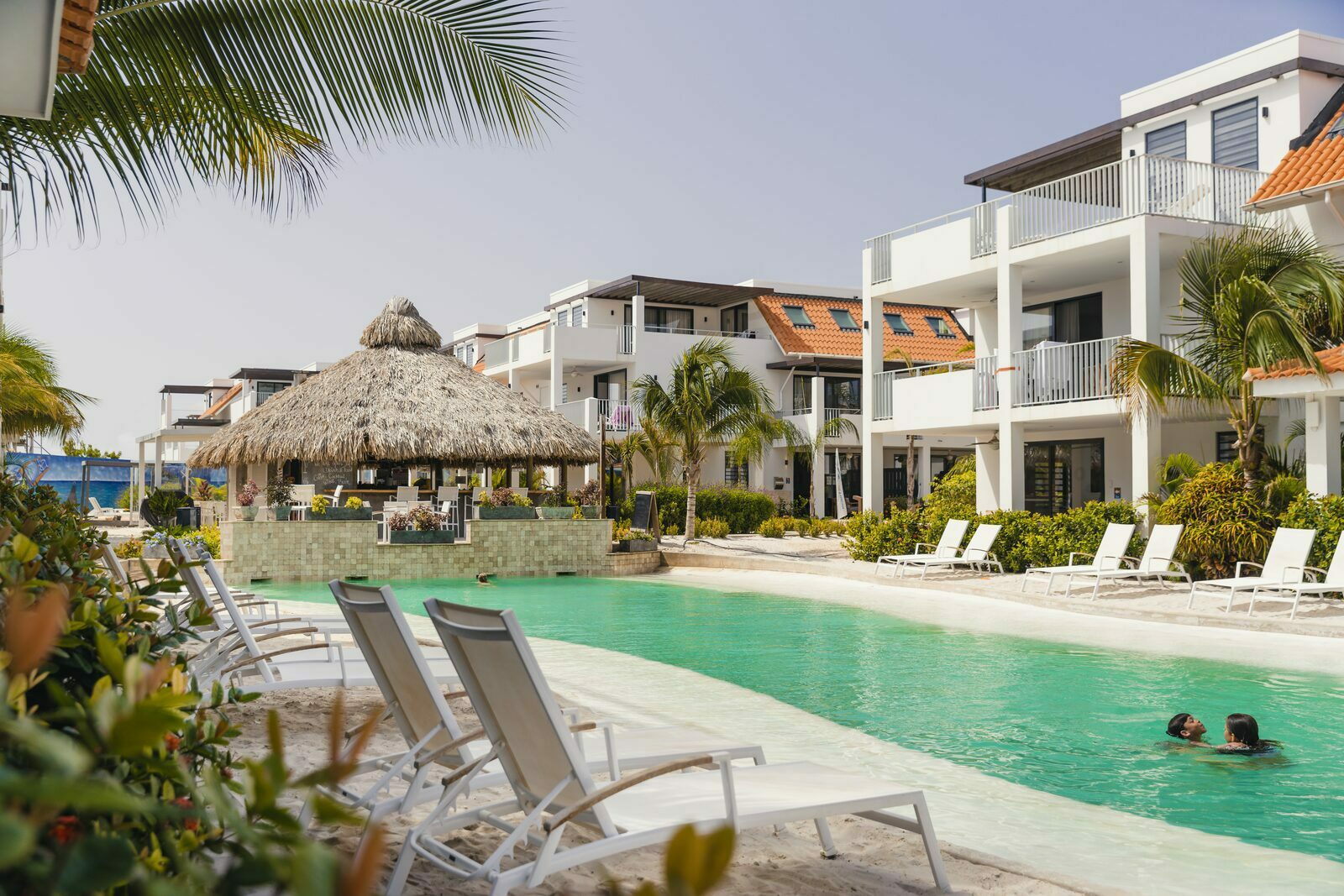 This is a tough stroll on Bonaire of an hour, and starts at the well and windmill of Dos Pos. You can also park your car here. This hike has some light slopes and leads you through the rough nature of Rincon. The pink stones on the path show the correct route. The path starts with a climb through a forested area. There are lots of loose rocks, so you need to pay attention to this during your hike on Bonaire. Meanwhile, after a bit of a walk, you'll be treated to a great view of Lake Goto. You might spot loras and cara caras, famous bird species that frequently fly around in this area. 
🥾 Montaña hiking route in Rincon
This hike on Bonaire also starts at the Dos Pos mill. The route takes 1.5 hours and is a constant climb. Montaña means mountain, and you'll become aware of this. You first walk towards Lake Goto, where you will find a path with a pink rock. This is the starting point.  The first part consists of a relatively level path with vegetation, the last part is tough and challenging. To reach the highest point, you'll need to hike through a steep section with loose rocks, which make it slippery. Once you reach the top, you'll be rewarded with a great view over the sea and the hills. The peak of the mountain is the end of the hiking route. Walk down the same path to the parking lot at Dos Pos.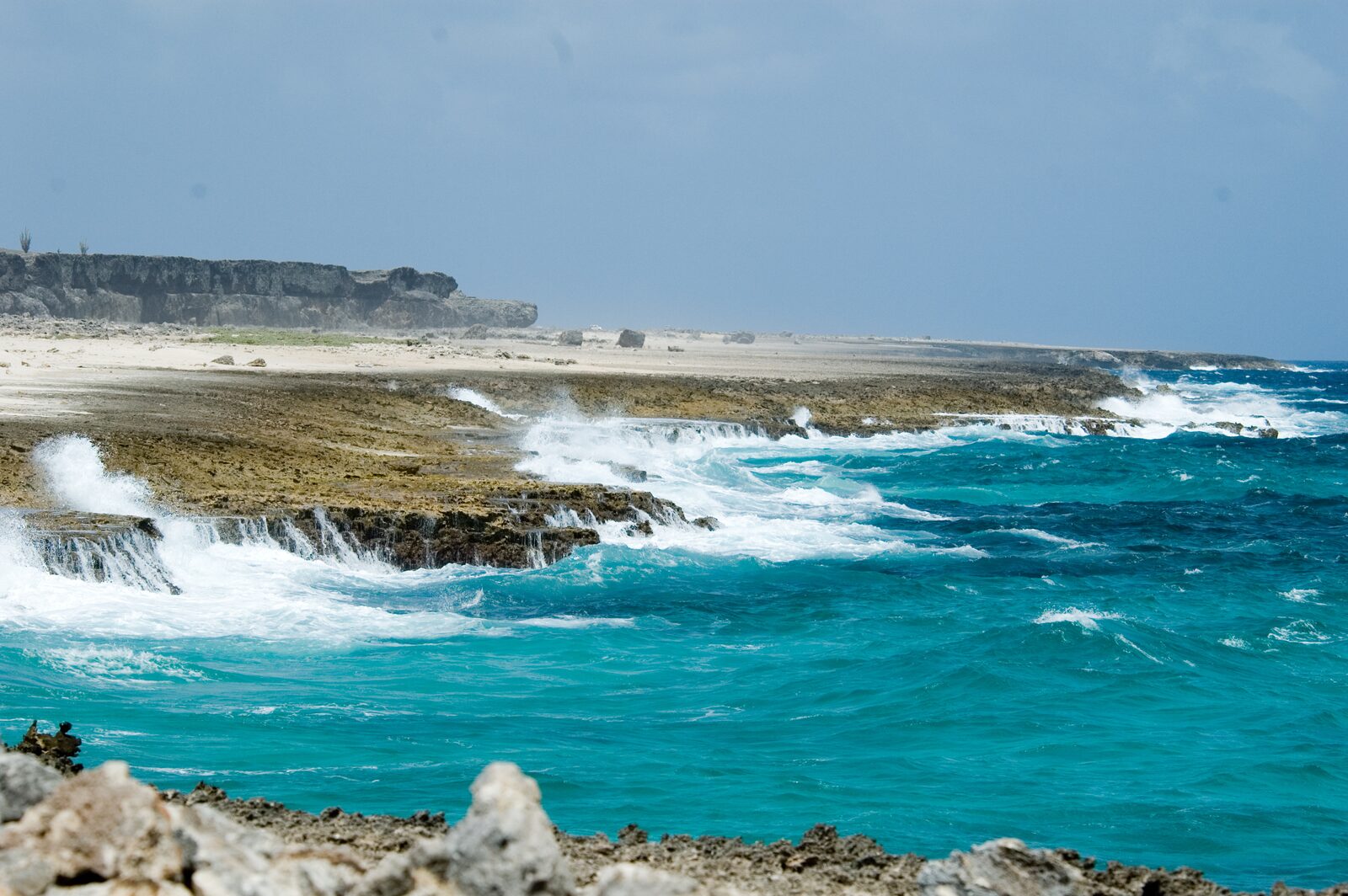 In contrast to the other two hiking routes in Rincon, this hike on Bonaire is easily done in roughly 45 minutes. This hiking route on Bonaire is also more flat. You'll walk in partial shade and over slight inclines here.  Follow the pink markings to the big rock formation, which is also the ideal place to enjoy the view. Along the way you'll see many endemic trees, including some old trees featuring branches that were twisted into fascinating patterns. There is a platform you can climb in order to view the sea over the trees.
This is a tough hiking route of roughly 1.5 hours in the Bara di Karta area.  The Red Hill trail runs over the red hill, to the Lagun beach, and back past the rugged east coast. So you can also enjoy a nice dive into the sea. While hiking on Bonaire, you'll mostly be traversing flat areas with little shade. After the Red Hill climb, a brief descent starts, and you'll reach the Lagun, which has a mangrove forest on its edge. You next end up on the rugged east coast, where waves crash into the rocks, a spectacular show.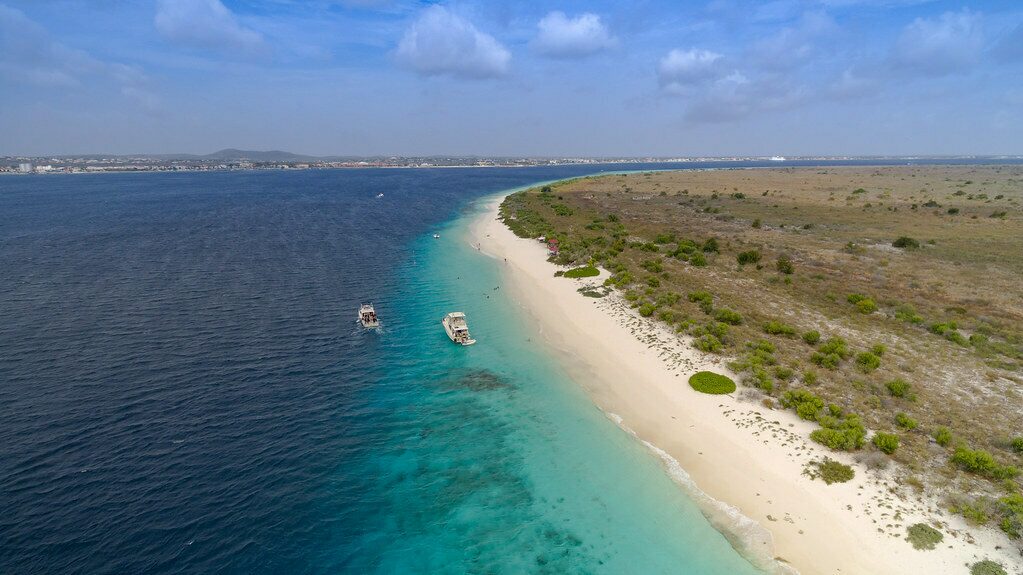 🥾 Tras de Montaña on Seru Largu
Tras de Montaña is an easy hike on Bonaire of roughly 45 minutes. Sera Largu is a 123 meter tall hill which features a monument, a large cross you already see from a great distance. From here you have a view over Kralendrijk, Pekelmeer, and Klein Bonaire. Next to this monument a hiking route was created. There are beautiful Brazil trees here, and you'll regularly run into goats. 
Hiking and staying on Bonaire
So we definitely recommend a hiking holiday on Bonaire. Combine the hiking with a great holiday at Bonaire Resorts and enjoy all the luxury and comfort. Our apartments host up to 10 persons and feature a large balcony and air conditioning. The park facilities complete your stay. When will you come to hike and stay on Bonaire?