The weather in Bonaire
Let's be honest: the sun is of course the most important reason to go to Bonaire. Bonaire is after all one of the sunniest parts of the Dutch kingdom with an average of 8 sun hours per day. This means that the sun actually shines all of the time on the island and the temperatures are around 30 degrees Celsius all year round. In the evening, the temperature drops to around 20 degrees, still nice and warm. In short: the weather in Bonaire is simply always nice, which makes the island a favourite holiday destination for many.
Sunny and cloudy days
In Bonaire, the period between dawn and dusk is 12 hours on average. The island lies near the equator, which means this is constant throughout the year. With 8 hours of sunshine a day, this also means that there are 4 cloudy hours each day. An entirely cloudy day, however, is quite rare and occurs mainly in September. Usually, the weather in Bonaire is characterised by a blue sky with some beautiful cloud formations above a bright blue sea. Quite a difference with the often cloudy weather in Western Europe.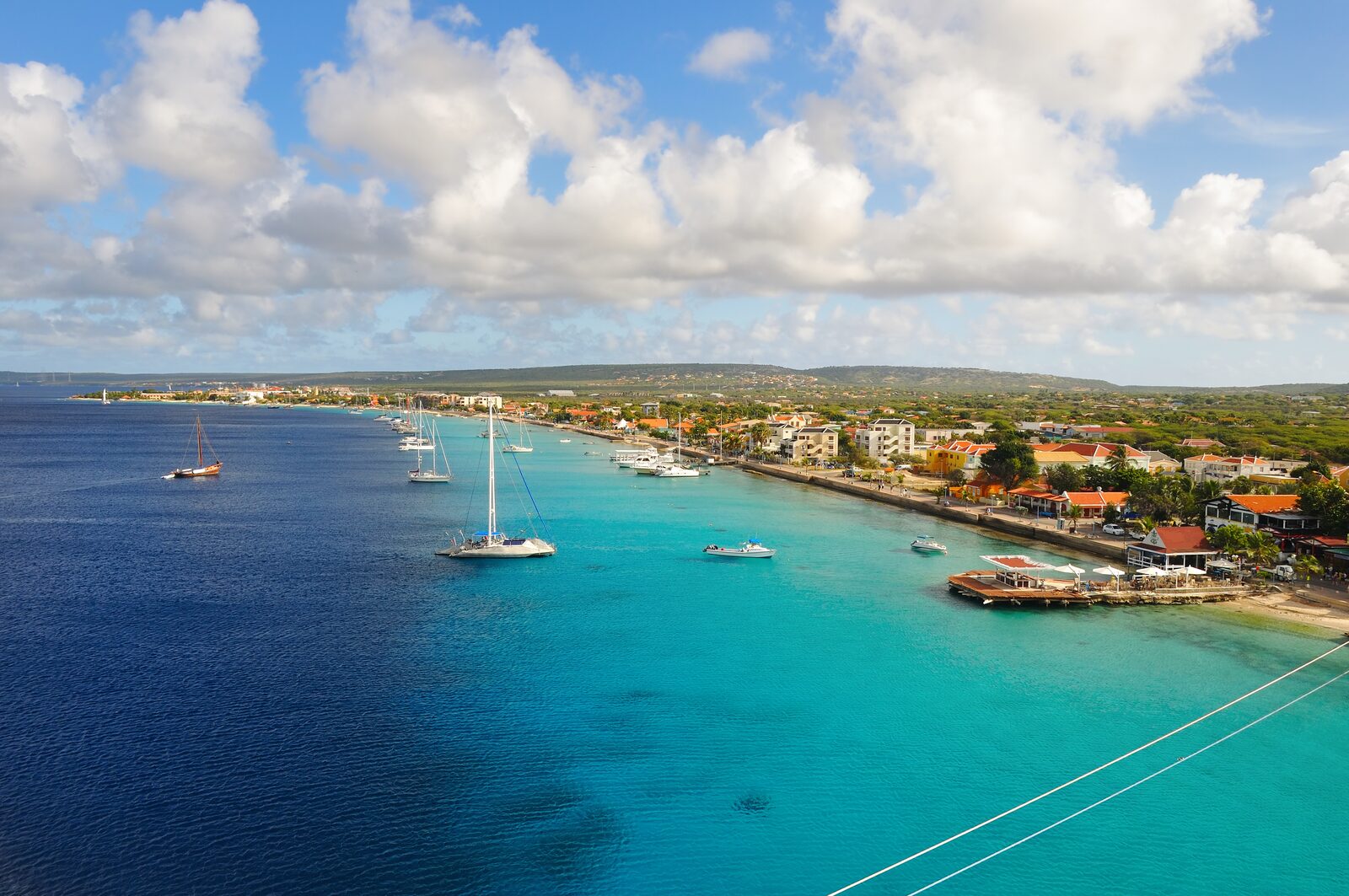 What's the temperature in Bonaire in december?
Winter in Bonaire
The climate in Bonaire is pretty much the same all year round. We do have a "rainy season" in early autumn. However, you will see no more than an average of 61-100 mm of precipitation per month. The temperature in Bonaire stays just above 30 degrees throughout the year. From January, the amount of rain already starts to decrease, exactly during the coldest month in Europe. A perfect reason to book a ticket and enjoy a sun holiday in Bonaire during the winter! Please do take the strength of the sun into account. The transition from the European winter to sunny Bonaire can be quite large.
Diving in Bonaire
Are you interested in a diving holiday in Bonaire? The underwater climate in Bonaire is just as nice as above the water. The sea temperature never falls below the average of 25 degrees and is even at its highest when autumn arrives in Europe. This makes the sea near Bonaire very suitable for those who love diving, snorkelling, surfing or other water sports. The Bonaire National Marine Park is a popular destination for water sports enthusiasts and also features a beautiful coral reef. The sea currents can be a little rougher during autumn, so please take this into account when you're planning to be in or on the water.