Fishing on Bonaire
Did you know the waters around Bonaire are home to man y different and special fish species? As many as 469 different species! Bonaire has various amazing fishing locations found at short distance from the coast. You can get to a depth of 300 meters within as little as 1.5 kilometers from the coast. You can enjoy some great fishing from your boat at sea or in the mangroves. It is even possible to book a night fishing excursion. The snow-white beaches, azure sea, relaxed atmosphere and great diversity of fish species make Bonaire the perfect island for a fishing trip. When will you come fish on Bonaire?
➠ Swipe for more photos ➠
On holiday to Bonaire to go fishing
Does going on holiday to Bonaire to go fishing sound good to you? You will have the option of fishing with traditional fishing equipment. Some fish and marine animals are protected. Bonaire is one of the best places in the world to fish for bonefish. These fish are often found in the shallow coastal waters you will find in the southeast part of Bonaire. Other fish you might encounter are tarpons, pike, sea bass, tuna and sea bream, but rays and sharks too. It is strictly forbidden to fish using harpoons and nets on Bonaire. Fishing in the salt lakes or lagoons can easily be done with a light spinning rod. Would you prefer to fish from the coast? If so, a light to medium spinner is advised.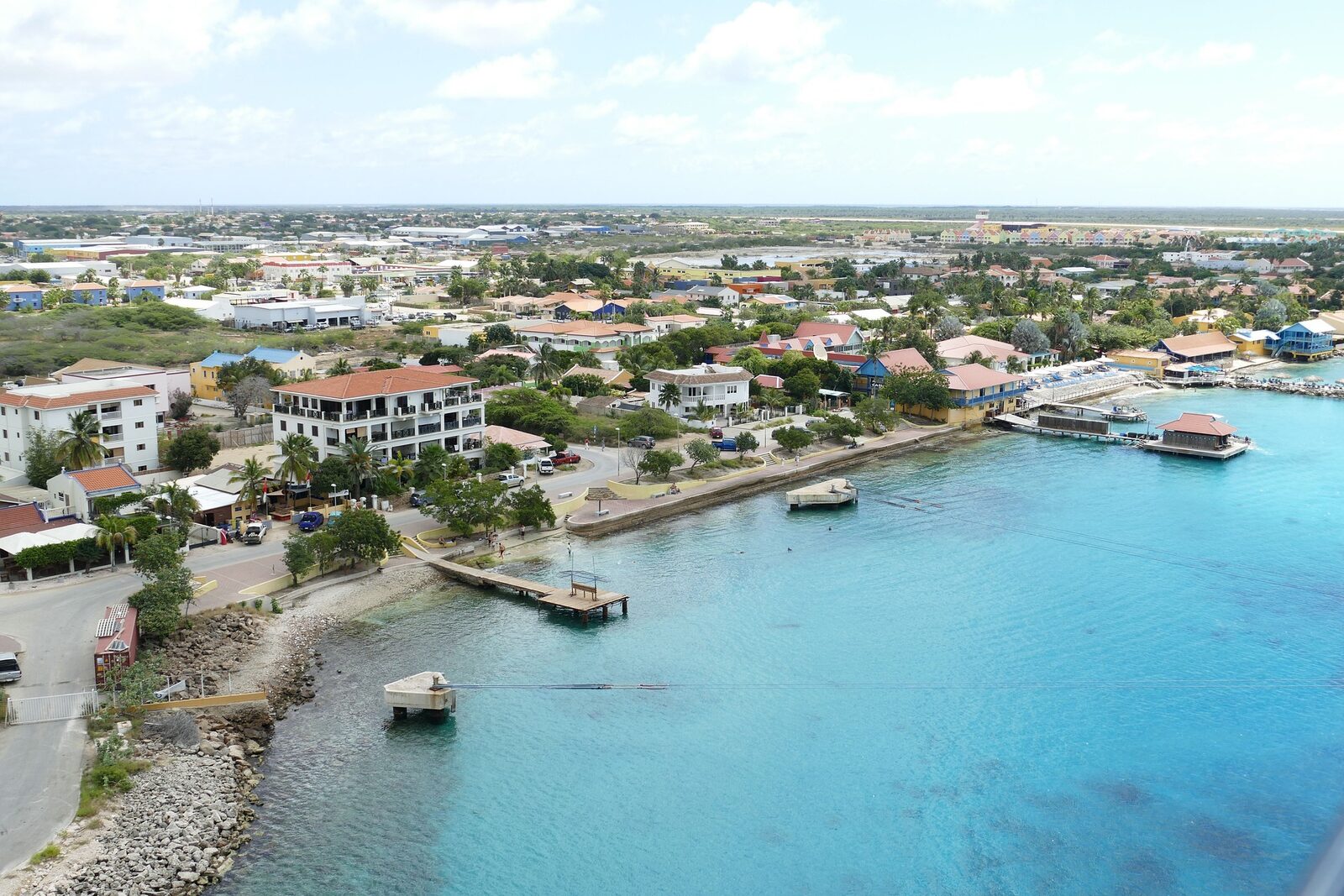 Staying on Bonaire during your fishing trip
When you want to visit Bonaire to go fishing, Bonaire Resorts is a great base camp. Bonaire Resorts has two resorts situated in Kralendijk. The harbor of Kralendijk is full of the local population's fishing boats. These boats are used in modern sports fishing. During your stay at Bonaire Resorts, you will stay at luxurious and stylish apartments for up to 10 persons. Our resorts have excellent facilities such as a pleasant pool bar, a private diving school and as swimming pool with a real sand beach. We would love to welcome you at our resorts for your holiday on Bonaire to go fishing!