TravelHunter: "Experience ultimate luxury in a penthouse on Bonaire"
Looking for a luxury stay on Bonaire? A penthouse at Resort Bonaire is highly recommended. TravelHunter visited the island in the summer of 2020 and stayed at Resort Bonaire for a few nights. They share their experience of the penthouse they were staying at, the facilities at the resort and the location. Keep reading!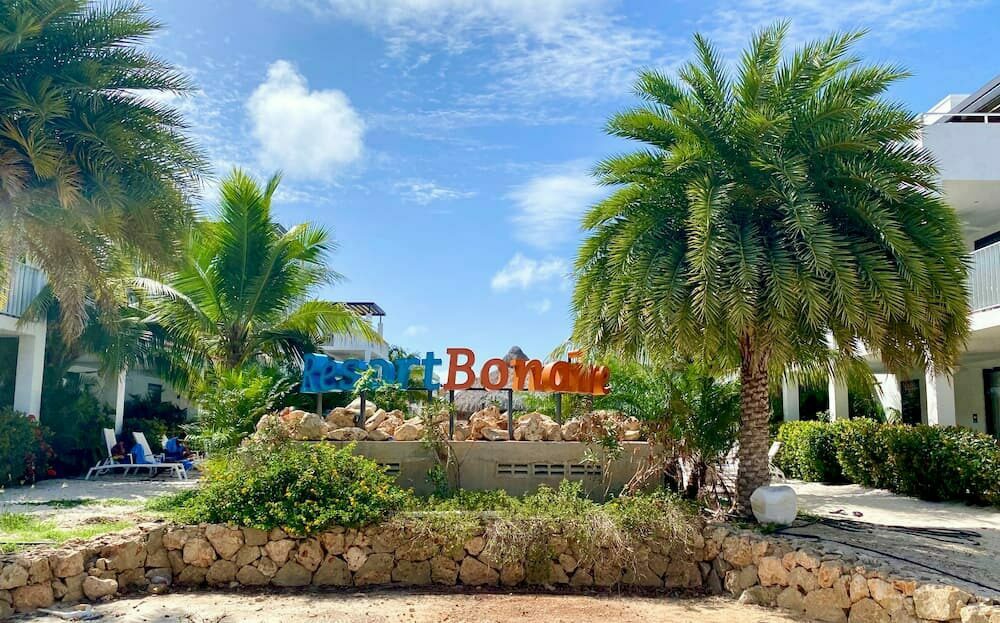 Perfect stay: a luxury penthouse
Resort Bonaire has both hotel rooms and apartments. All the accommodations offer plenty of space, but the largest accommodation you can book at this resort is the luxury penthouse on the top floor of all six buildings. We really enjoyed our stay at the penthouse in building A! Not only did we enjoy the three bedrooms, of which one even had a bath and walk-in shower, but there was also a kitchen to cook in and a relaxing lounge set on the large balcony. These modernly furnished apartments definitely have plenty of room and are great to come back to after a lovely day on Bonaire!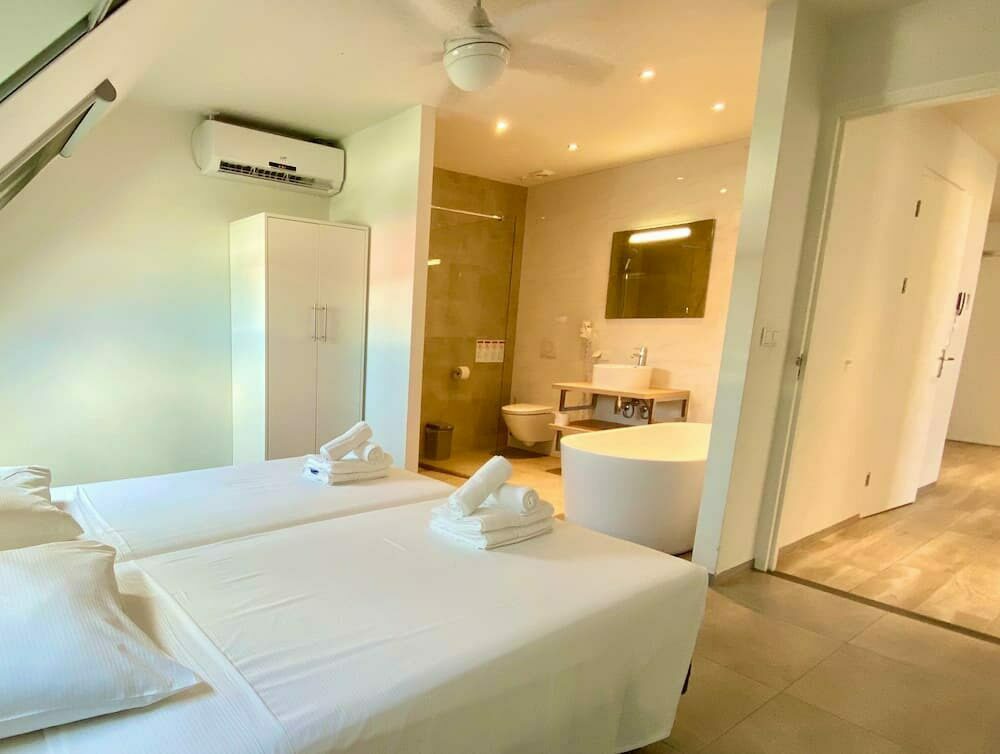 Relaxing at the swimming pool
The swimming pool is the triumph of Resort Bonaire. You can take a refreshing dip in the pool or work on your tan on the beds in the sand at the edge of the pool. This gives it a real beach vibe. There is also a large pool bar where you can enjoy breakfast in the morning and get snacks and tasty cocktails or smoothies in the afternoon. You can even eat a pizza from the newly opened pizzeria here, or enjoy it at the pizzeria itself or on your own terrace. The service is great, the employees are friendly and they do their best to offer you a fun stay on Bonaire!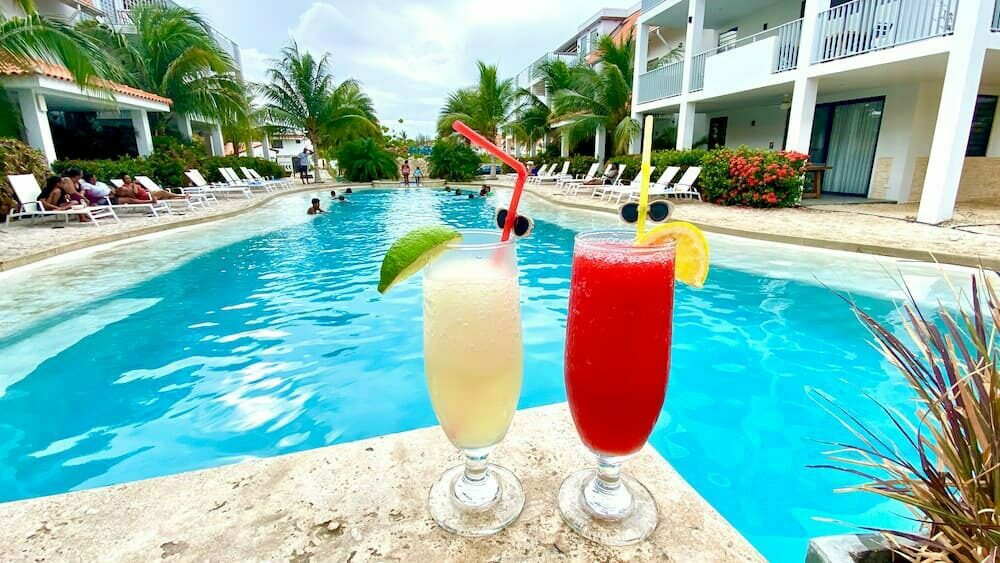 Great location
Even though Resort Bonaire is a lovely accommodation, you will want to look around the island a bit after traveling all the way to Bonaire. The resort is a great starting point for this. No matter where you stay, a car is always recommended for getting around the island. There is plenty of parking space around the resort and Kralendijk and various beaches are close by. We recommend going to the Zoutpier to go snorkeling, we saw no less than five turtles and it is only a 5 minute drive from Resort Bonaire.
All in all, we had a lovely and relaxing stay at Resort Bonaire. We enjoyed the beautiful swimming pool and the drinks at the pool bar, and we found it to be an excellent base from which to explore the rest of the island. A true recommendation!