Exotic animals on Bonaire
Are you crazy about pets and all other kinds of (exotic) animals? Then Bonaire Resorts is just the place for you! The island is home to a very large number of animals that you'd never see in the Netherlands. So you're not only on a nice vacation on a beautiful island, but you can also enjoy nature and get to discover new animals! You really don't want to miss out on discovering the animals on Bonaire because some species can even only be found on the three Leeward Islands. Now those are some great pictures and stories to come home with! In this blog, you can read about all the kinds of animals you can spot on Bonaire and which ones you definitely don't want to miss before you go home.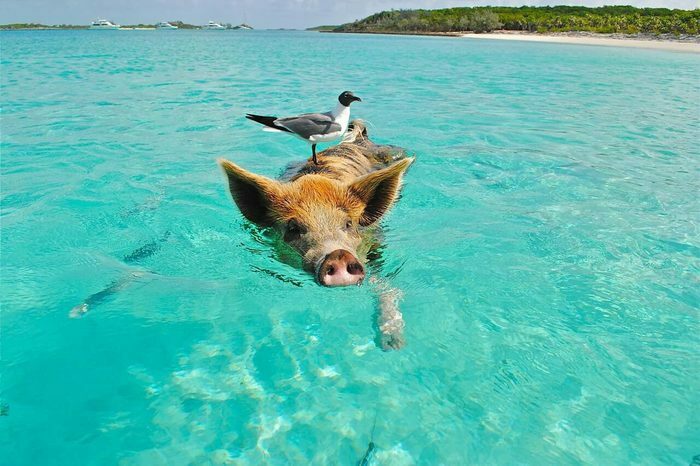 Special fauna on Bonaire
When it comes to animals on Bonaire, you can find many different species of animals. That isn't very surprising compared to the other Caribbean islands. On the three islands, you can find a total of sixteen species. It's a true search, but luckily the island isn't all that big! One of the most famous species of animals on Bonaire that you can easily find is the blue lizard with the scientific name Cnemidophorus Murinus Ruthveni. This lizard is easy to spot, but it is very fast, so be sure to keep your camera at the ready! The totèki is a small tree lizard. This lizard has a neat trick up its sleeve. As soon as it wants to mate with a female or warn another animal that it's in danger, it waves its orange-yellow dewlap. A beautiful sight to see and fun to watch. The smaller lizards are fun and special to see, but there is another reptile that is really a must-see and one of the most impressive animals on Bonaire: the iguana. This special animal can grow to be up to 1.5 meters long. Since they have become used to people in Washington Park, you can get very close to the animals there.
Animals on Bonaire that you have to see
In addition to the beautiful reptiles there are still a lot more special animals on Bonaire. Animals that you definitely have to see on Bonaire during your vacation are the flamingos. There are around 200 bird species on Bonaire, but the flamingo is the most well-known among tourists. It is really fun to lie on the beach and watch the pink birds walk in the water. It might just be the ultimate vacation picture!
Aside from the birds and reptiles there are also a number of large animals that were released on the island during colonial times. For example, the Spanish and Dutch introduced different species with different goals. Cats, dogs, goats, donkeys and horses can all be found on the island. Keep in mind that these animals are wild and that you should therefore always pay careful attention when driving. Lastly, there are nine species of bats. Spotting these animals is a bit harder because they hide in the caves of Bonaire during the day. Many people think they're scary, but they're important for the island thanks to their pollination of cacti. There are many other species, but you'll have to visit the island yourself to discover them!