Enjoy a delicious drink in and around the pool. The poolside bar is open all day and here you can go for a drink as well as some small snacks.
Straight through Resort Bonaire runs a stunning pool with a real sandy beach. There is also a playground for the kids and sun beds to enjoy the sun.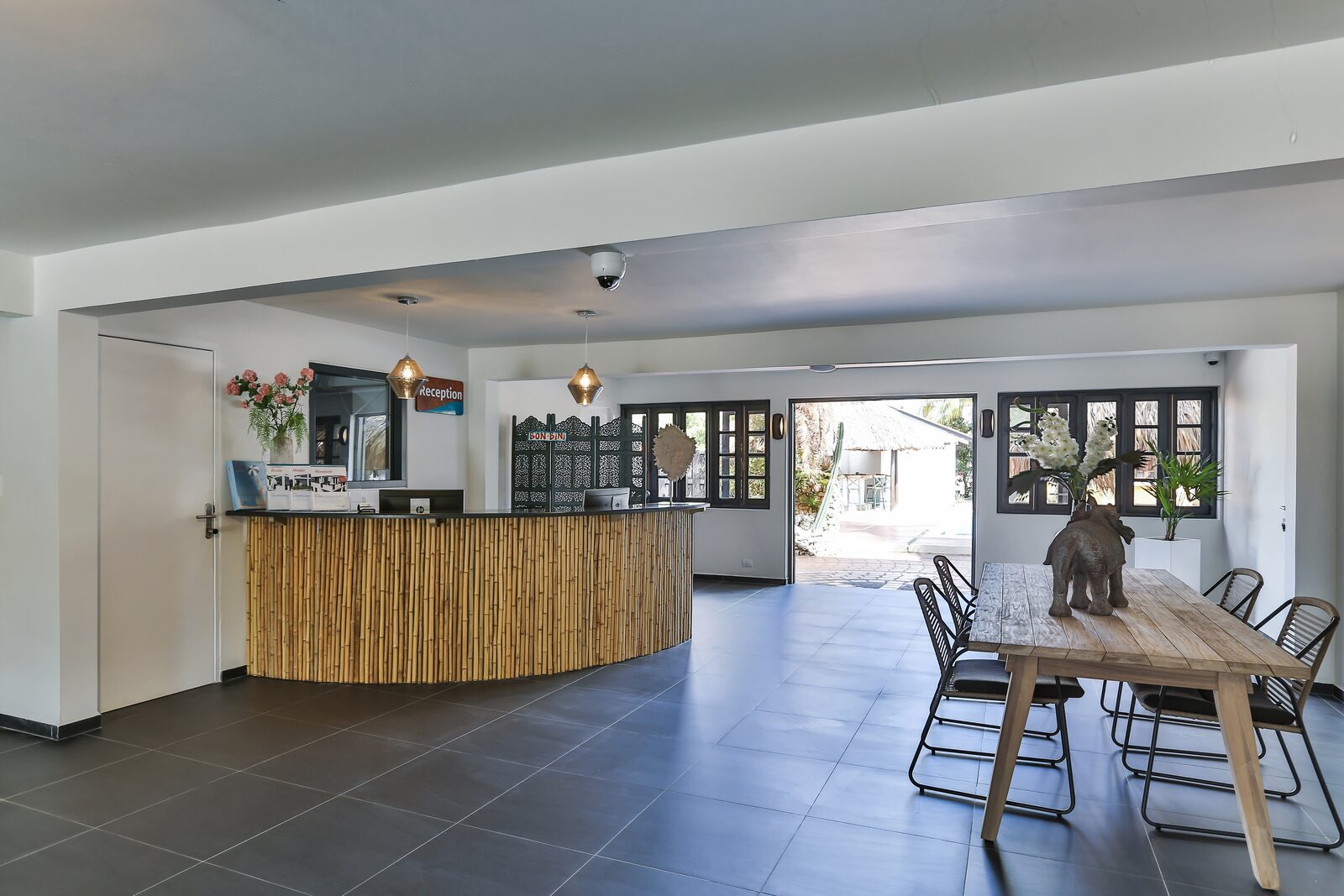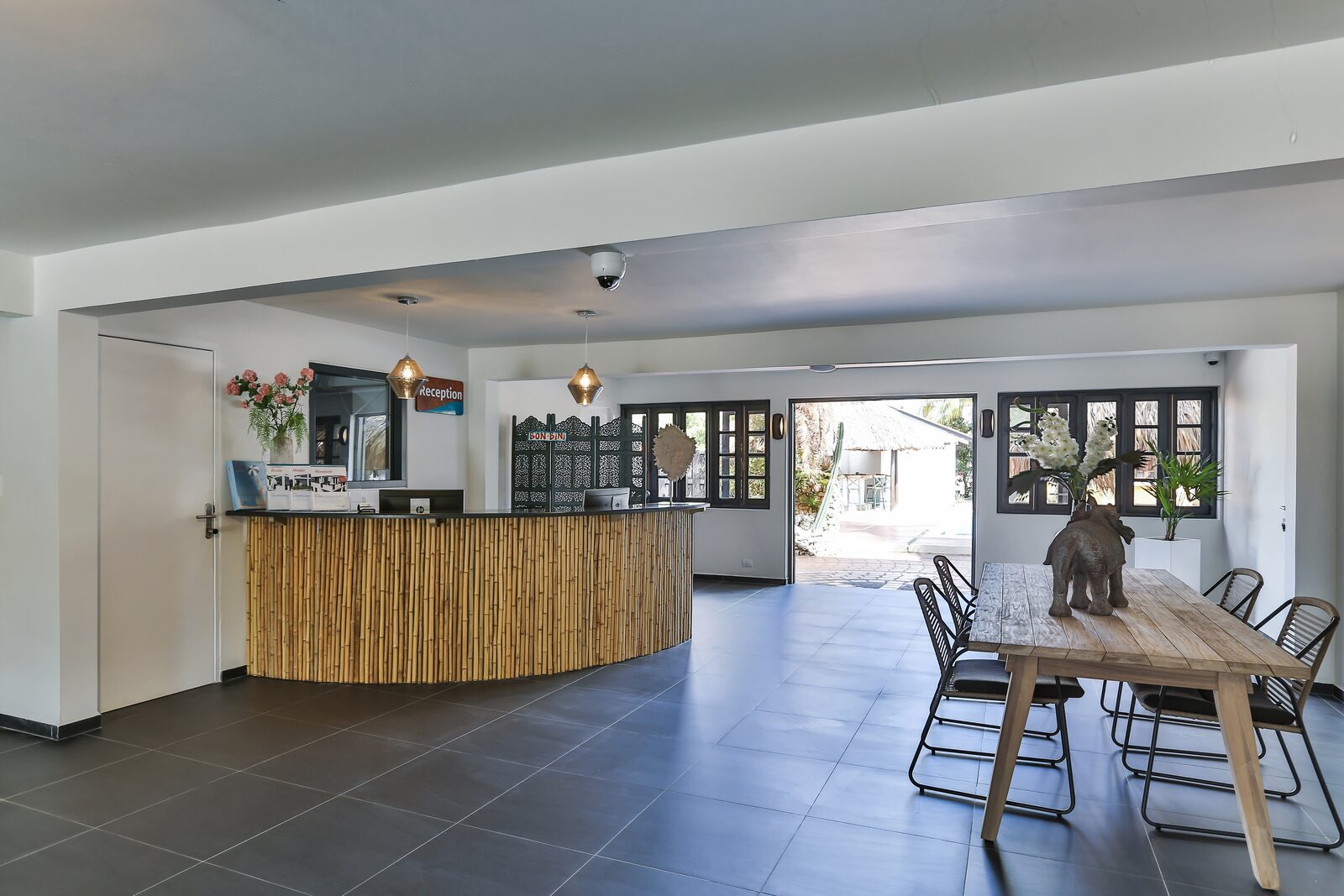 Reception
Your first point of contact is the reception desk. Our expert staff are daily at your service to make your stay into a perfect holiday.